About Dr. Gersho
[flv]https://www.therelationshipdoc.org/video/Welcome_Video_3.flv[/flv]
The Basics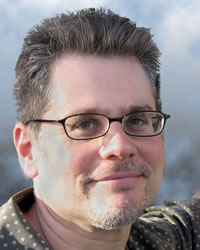 OK, you know by now that I'm a therapist. (I hope!) Specifically, I'm a clinical psychologist which means that I've received a doctorate degree in clinical psychology. I received my PsyD in 1999 at the California School of Professional Psychology (which is now called Alliant University). I've been a licensed psychologist since 2001.
Yes, As a San Ramon Psychologist I Had to Complete a Dissertation!
To get one those doctorates, I had to complete a dissertation. I was always very interested in understanding what contributed to marital happiness. So… I decided to investigate if childhood parenting experiences (specifically parental authority styles) affects one's current marital quality. Fortunately, after spending endless hours on this project, the results did indeed show that parental authority actually does relate to marital quality! (Many dissertations end up with no significant findings.) I don't want to bore you here with more detailed results, but if interested feel free to contact me for a complete summary of my results.
Bi-Coastal Roots
In addition to my education & training, my life experience in many ways has contributed to who I am as a therapist and person. I was born in New Jersey and lived there until the age of 15. My family then moved out west to California (to get far away from the cold winters) and I have lived in Northern California since 1993. After completing graduate school in 1999, I opened a small private practice as I began working at Kaiser Permanente. The 6 ½ years at Kaiser allowed me to grow and mature as a psychologist and I truly gained invaluable experience. However, I was ready to move on (and did not shed any tears over having to give up "on-call" work which included middle-of-the-night emergency room hospital consults!) and focus all my attention on private practice. I now have a very fulfilling practice which includes supervising and mentoring psychology interns.
Born to work with Couples?
It definitely appears that way! I was certainly born to be a helper/healer/therapist type. Helping others is definitely in my blood! I come from a long tradition of compassionate, caring helpers from both sides of my family. In fact, I can trace it back all the way to my great grandfather in the early 1900's! He lived in a very small town in Russia. Whenever someone had a problem of any type, they would knock on his door and he'd compassionately help others in any way he could. My great grandfather would instruct his son (my grandfather) on *how* to hand out bread to the needy in his villiage, "You must turn your head to the side after knocking on their door." He explained to my grandfather how someone was much more likely to not feel shame and accept the gift by turning your gaze away from them.
When in graduate school, I became very interested in studying marital happiness and what contributed to or detracted from it (see dissertation discussion above). However, once I started actually working with couples in the mid-1990's, I became very energized and passionate about the work. I immediately found couples work very compelling, but highly challenging. My experience "on the other side of the couch" (when my wife and I went to couples counseling years ago) was a pivotal event for me. The approach we experienced truly resonated with me (and I was ecstatic to know that it was supported by empirical research with actual live couples!). Also, it was invaluable to have had the opportunity to be a client in couples therapy. I have incorporated my experiences "on the other side of the couch" in my work with clients. In any case, since that experience, my love for working with couples has continued to grow. As time passed working with couples and learning from each couples progress, I gradually evolved a method that works for me intuitively and is based on actual research. It has been incredibly rewarding for me to see the often dramatic progress couples I've worked with have made and how they have enriched their lives.
Only Couples?
Absolutely not. I also work with adolescents, families and individual adults. Some of the other issues I work with include: depression, anxiety, trauma, dissociative disorders, addiction, life coaching, and of course relationship problems with individuals.
When I take off my therapist hat…
Having balance in my life is especially important. I've made it a priority to balance my professional work life with my personal life. I have found that I am most effective as a therapist (and husband, father & friend) when I have been active in all areas of my life. This includes being with family & friends and engaging in various interests/hobbies. I look forward to romantic getaway weekends with my wife and spending time with my two teenagers (when they're willing).
Oh, I almost forgot to mention my cat, "Sir Lancelot," who I "rescued" from an animal shelter. Who could resist those eyes?
Brian 
P.S. Some of my other interests and passions include: following a dedicated exercise and fitness regimen, baking the perfect bran muffin, and playing the guitar.