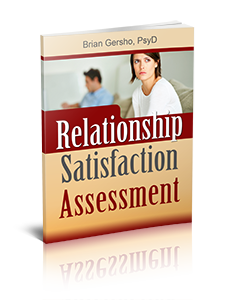 Testimonials
"I have referred many couples and individuals to Brian and we have also frequently collaborated together. The outcomes have been very positive and I have been consistently impressed by his clinical work. I look forward to continuing to work with Brian in the future and I strongly recommend him as a very effective couples and individual therapist."
Liz Bias, PsyD
Clinical Psychologist
San Ramon, CA
"I strongly recommend Brian as a couples and individual therapist – I have frequently done so myself. He has a soothing manner, is very empathic and is extremely bright. This describes what I would look to find optimally in a therapist of any sort (couple or individual). He continues to have a growing track record for me which speaks very strongly in his favor."
Michael Kron, MD
Psychiatrist
Kaiser Permanente, Oakland
"Frequently when I make referrals to colleagues, I never know how well it works out. I feel very comfortable referring to Brian. I have not only referred several couples to him (and will continue to do so), but have also referred individual clients to him as well.'
George Lamb, LCSW
Kaiser Permanente
Oakland, California
"Having directly observed his high clinical skills, patience, intelligence, responsibility, and dedication to his craft, I highly recommend Brian as a clinician, and have in fact unhesitatingly referred a number of people to him since he left the clinic."
Gene Riddle, PhD
Clinical Psychologist
Kaiser Permanente, Oakland